ART NO:       191946DK
Description: 
Disposable Scrub set made of antibacterial non-woven is becoming more and more popular and replacing uniforms, as its low price and high quality reduce hospital and factory expenses.
Antibacterial non-woven  minimizes the transfer of bacteria from the infected aria.
New disposable suits help employees always have clean clothes at work, and at the same time the visual presentation will always be at the highest level.
Consumption time
:      
 A
s long as it is clean.
Size:       S,   M,   L,   Xl
C
lassification:
Class I, Medical Device & 
Food industry
Complies With:
 MDR-  
EN 14683:2019 + AC:2019  & 
 EN 1935 food industrys.
Material: 
 Anti bacterial Non Woven
, 45
g /m2
Packaging
: 
1 suit/ bag,  50 suits/ctn
Manufacturer: 

EMS MEDICAL A/S.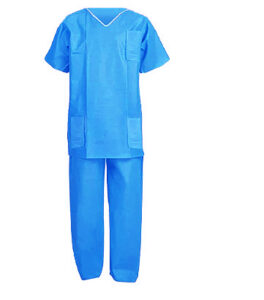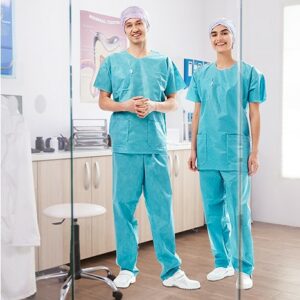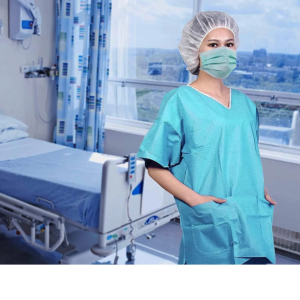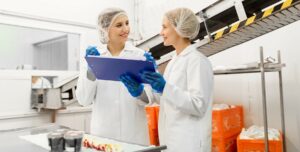 Breathable
 Unisex
 Antibacterial Non-woven fabric

 Specific fabrics tested against cytotoxic