SURGICAL FACE MASKS - TYPE IIR
ART NO: 193612DK
Description:
Special edition surgical mask with 3-Ply protection, Tie and adjustable nose strip.
Type: IIR / BFE >99% / With Tie-band
Complies With: EN 14683:2019 + AC:2019
C
lassification:
Medical Device, Class I
Material:
Allergy free
Nonwoven & Meltblown
Packaging
: 1 box contains 40 pcs / 1 car contains 40 box / 1 pallet contains 16 cartons
Manufacturer: EMS MEDICAL A/S.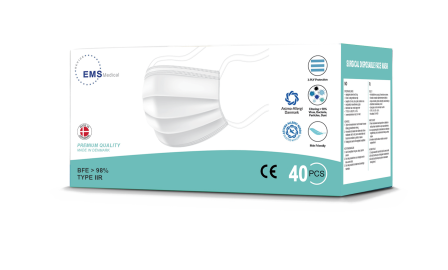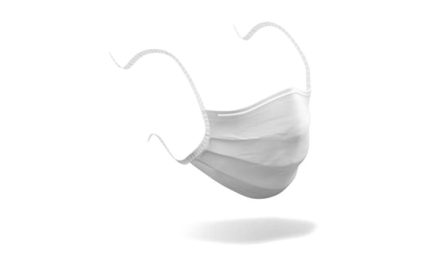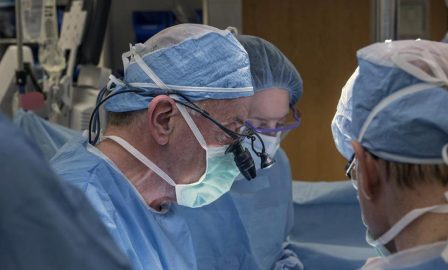 Certified by Asthma Allergy Nordic
Tie band for use by surgeon
Protects against viruses, dust, pollen, bacteria, etc.
Soft, and skin-friendly
Comfortable to wear
Special edition for comfort breathe