ART NO:       198457DK
Description:
Reinforced surgical gown, with cuffs and 

overlapping back with ties 

Sterile wrapped with towel
Size:       M (123 cm),  L (135 cm), Xl (143 cm) .
Material: 
 M
ulti-layer laminate fabric
of 43g /m2 Nonwoven (SMMS).
One layer of Spunbond,

2 layers of Meltblown 
One layer of Spunbond
Reinforced at the sleeves and in the front middle by 37g/m2 laminated  polypropylene +polyethylene with very high resistance to liquid penetration
Packaging
: 1 bag contains 1 pcs Reinforced surgical Gown + 2 pcs. Towel
.
Manufacturer: EMS MEDICAL A/S.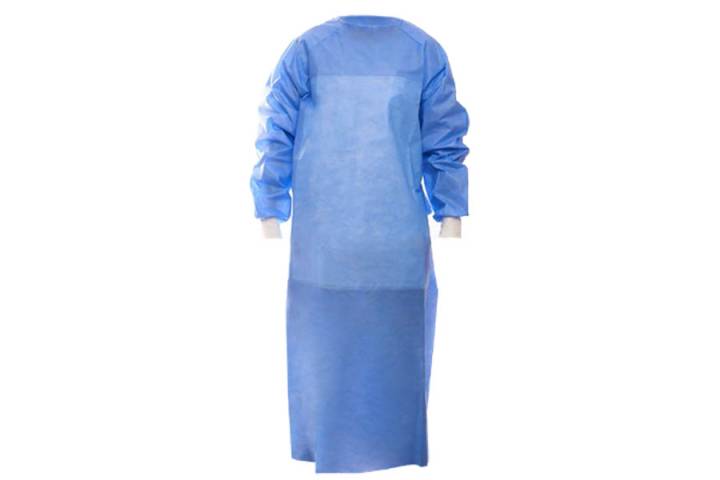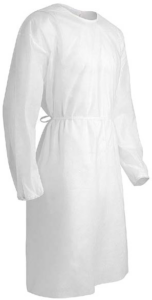 Reinforced Surgical Gown
 Adhesive in the neck for easy fix 
 Specific fabrics tested against cytotoxic